Getting here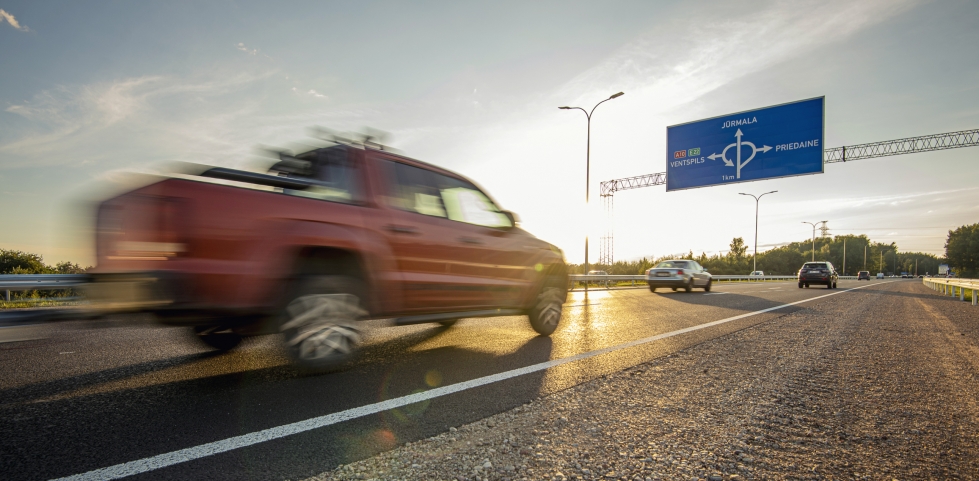 By car
Jūrmala lies about 20 km west of Riga along the A10/E22 highway. All cars entering Jūrmala city limits between April 1 and September 30 must pay a daily entrance fee (EUR 2). If you are arriving from the east (Riga), pay at the toll point in Priedaine. If you are arriving from the west (Tukums), pay at the toll point in Vaivari. The entrance fee can be paid for with cash or payment card as well as by mobile app.
Attention: During the high season, from 01 April to 30 September, there is a fee for entering Jūrmala. Read more »
By train
The train line runs through the entire length of Jūrmala, from Priedaine to Ķemeri, with 14 stops within the city limits. A Tourist Information Centre is located in Majori, the centre of Jūrmala. Passenger trains to Jūrmala leave Riga Central Station (Stacijas laukums 1) from Tracks (ceļš) 3 and 4 on Platform (perons) 4. Look for trains going in the direction of Tukums, Ķemeri or Sloka. Depending on your selected destination, the ride from Riga to Jūrmala takes between 20 to 50 minutes and costs between EUR 1.43 and EUR 1.89 (for example, Riga–Majori takes 30 minutes and costs EUR 1.43). Buy a ticket at the counters in the main ticket hall or, for a slightly higher price, directly from the conductor on the train. If you plan on taking your bicycle with you on the train, make sure to also buy a baggage ticket. Find train schedules and other information at www.pv.lv.
By minibus
It is possible to use a minibus to get from Riga to Jūrmala. They depart from Riga International Bus Terminal (location: Prāgas iela 1, Rīga). It takes around 30 minutes to get to Majori that is the centre of Jūrmala. Minibus List: Rīga - Jaunķemeri and Rīga - Sloka.
By river ferry
During the summer season the "New Way" ferry, "Elizabete" river boat and historical sailboat "Lībava" runs between Riga and Jūrmala. It leaves the landing on the banks of the Daugava River in Riga. En route to Jūrmala see the Riga port, the old mouth of the Lielupe River and the riverbanks of Bolderāja. The ferry trip takes 2.5 hours in each direction.
By bicycle
A EuroVelo 10 bicycle route leads from Riga to Jūrmala. The 20-kilometre-long route begins at Vanšu tilts (Vanšu Bridge) and follows the route Daugavgrīvas iela – Kliņģeru iela – Kuldīgas iela – Slokas iela – Kandavas iela – Jūrmalas gatve – Imantas 2. līnija. From there it runs parallel to the train tracks all the way to the Jūrmala city limits.