#GIVEAWAY Time for summer in Jūrmala!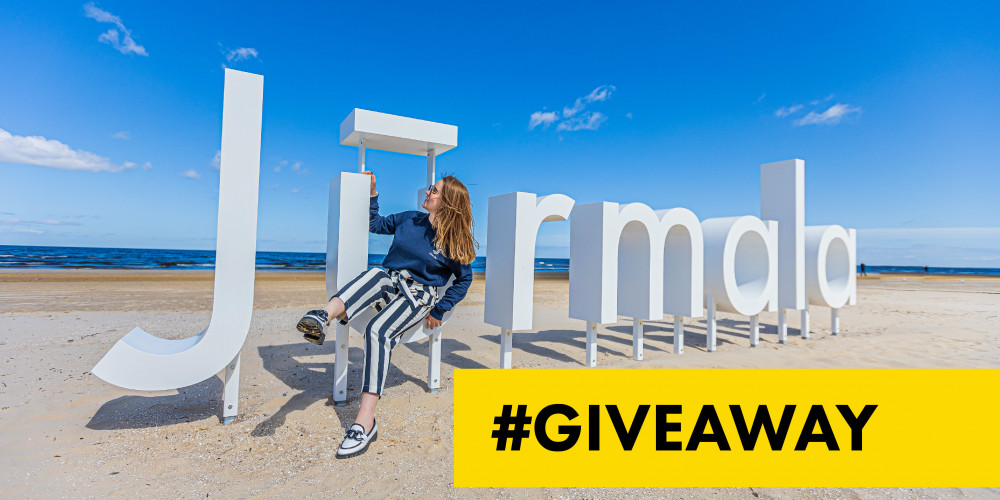 Take part in the Visitjurmala.lv contest and win one of the beautiful prizes for your holiday in Jūrmala.
The new photo object – Jūrmala sign – is installed on Majori beach, at the end of Tirgoņu Street (opposite the Turtle)
WHAT DO YOU HAVE TO DO?
Take a photo in front of the JŪRMALA sign;
Post the photo on your Facebook page with the hashtag

#visitjurmala

be a follower of Jūrmala tourism page @visitjurmala.
PRIZE DRAW
At the end of each month (from May to September), we will draw a valuable prize among all participants who meet the contest conditions!
The winner will be announced in this article and on our Facebook page fb.com/VisitJurmala on the last working day of each month.

THE MOST IMPORTANT THINGS ABOUT YOUR HOLIDAYS IN JŪRMALA 2022
• Sea water temperature today »
• ​Things to do and see in Jūrmala »
• Take part in the summer contest »
• Book a visit to the viewing platform of Ķemeri Water Tower »
• Event calendar »
• Printable info materials »
• Current holiday offers »
• Buy an entry pass »
• Tourism Information Centre »
• Follow us on Facebook »
• Follow us on Instagram »